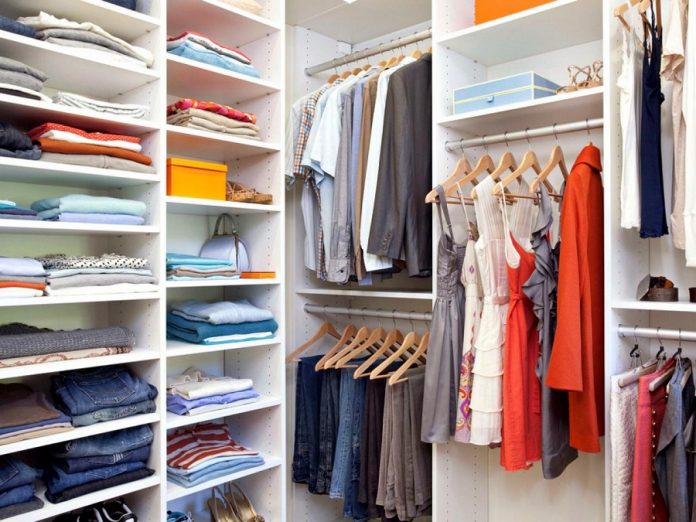 Wardrobe with drawers, once considered a luxury, are now commonplace. Partially due to modern open floor layouts with few storage options, and partly due to the necessity to maximise space in a small rental space. Closets with these well-designed storage systems are a highly desired feature in all types of residences, and in some real estate markets, they are a necessary amenity.
Take a glance at some of their advantages:
Increased Storage Space– Increased storage inside the closet and a reduced need for other furniture with drawers in the bedroom or across the home are two advantages of having closet organiser systems with drawers. Small items that should be folded rather than hung from a clothes rod can be stored in the closet's drawers.
Improved Efficiency– When we can't find our belongings, we often feel a sense of turmoil. It's aggravating, unnecessary, and preventable. Simply ensure that you have enough storage space at all times – drawers inside wardrobes are a great option. It will not only appear attractive, but it will also allow you to better organise your surroundings.By purchasing customised boxes that you can place inside a drawer to divide that area into several pieces, you can make the most of the space that each drawer has to offer. If you want separate locations for all of your little goods, cables, underwear, paperwork, and more, this is a terrific option.
Ideal for a child's room– A child-friendly room is one that is stocked with toys, games, and other items that children might require. It's difficult to keep the house clean when you have multiple children, a full-time work, and pets to look after. Purchasing a wardrobe with drawers, on the other hand, can alleviate the problem of chaos and disarray.There will be no more tripping over toys on the floor or being irritated by an untidy environment. Instead, you will obtain a decluttered room and improved home management.
Accessibility– They have an appealing clutter-free finish that hides a slew of flaws. They can make it easier to get to goods in the back of the closet. Drawers may simply be separated into divisions for convenient filing and separation.
Closets with drawers are a worthwhile investment that will not only increase in value over time, but will also improve the homeowner's living experience by providing additional storage in a limited space. With drawers in your closet, you can do rid of your typical clothing dresser and other storage equipment, giving your rooms a more open feel and a modern, minimalist appearance.