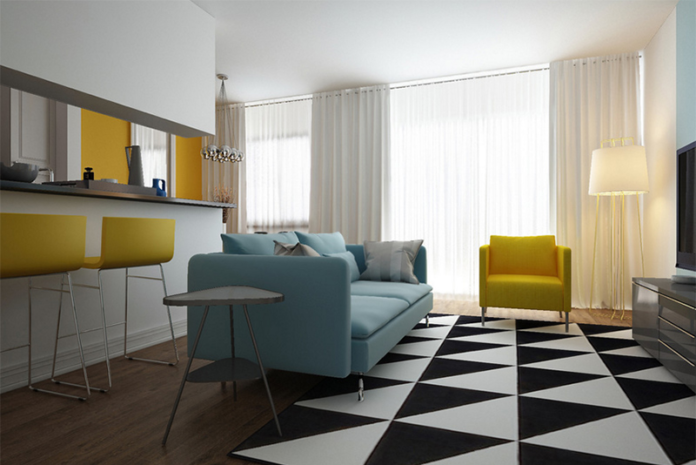 Modern rugs have become all the rage in recent years and are now easily seen in home decor magazines and on popular TV shows. A staple of contemporary interior design, these rugs are sleek, clean, and unique in their colouring and patterning. So, what does it mean to have a modern rug? What makes it different from other types of rugs? How do you choose the right one for your home or office? This article will answer these questions and more as we discuss some of the most popular modern rugs available today.
Are Modern Rugs Suitable for All Homes?
Modern rugs have become increasingly popular in recent years. These rugs are striking in form and function; their bold colours, clean lines, and contemporary style offer your home an edge that few other rug patterns can match. Still, not all homes benefit from modern rugs. When choosing a modern rug for your home, consider what sort of feel you want to project—this will help you determine whether a particular pattern is right for your space.
Using a Rug as a Wall Hanging
A well-placed rug can warm up a room, help establish a style, or function as an accent to other decorations. However, if you're going for a modern look, you don't necessarily want to clutter your walls with frames or another decor. Instead, consider hanging your rugs on them! The texture adds interest and texture to walls that might otherwise feel stark; it also helps brighten up darker rooms.
Redecorating with Modern Rugs
If you have been through one or two home improvements, then you are probably aware that removing old furniture and decorations is never as easy as it looks on DIY programs. Many new homeowners and buyers of refurbished houses try to set a unique style from a previous owner. It will help save time, stress, and money if you decide what stays or goes before starting your next remodeling project.
Is It Possible to Create a Good Look without Spending a Fortune on Rugs?
Though modern rugs have become much more affordable, they can still be an expensive purchase. However, you don't have to break your budget to create a good look in your home. Depending on what style of décor you favour, there are many budget-friendly rugs available today.
Where Should You Put a Rug in Your Room?
Floors are key when considering rugs—especially if they're hardwood floors. First, think about functionality: Are you placing a rug in front of a fireplace? Do you want it to cover up a bare area near your front door? You'll also want to consider colour: Light-coloured rugs will make your floor appear larger while adding warmth and softness. Darker colours will have a different effect, making your room seem smaller and even cosier.
Tips For a Choosing New Rug
Selecting a new rug or carpet for your home can be difficult, especially if you are not familiar with all your options. Although there are many beautiful, intricately designed rugs on the market today, there is still something to say for those modern interpretations seeking beauty in simplicity.
Are Modern Rugs Easy to Clean?
Due to their synthetic materials, modern rugs are generally extremely easy to clean. Some are machine washable (typically on a gentle cycle), and others can be vacuumed or professionally cleaned depending on their construction. Just remember that some carpets such as wool have natural dyes, which can cause staining; always evaluate your carpet in an inconspicuous area first to ensure that it's safe for your surface.