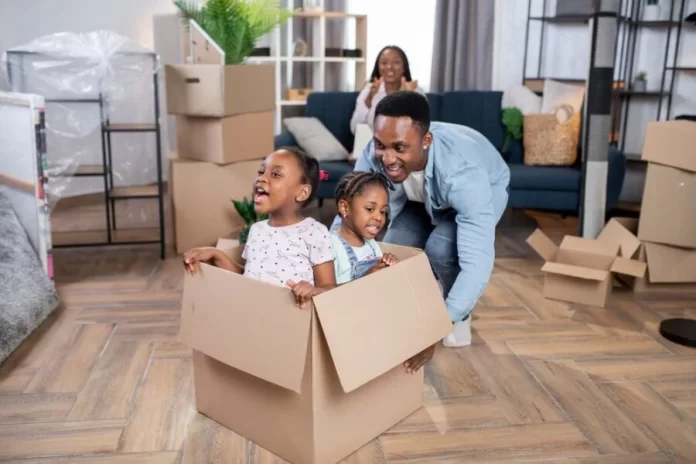 Moving locally or long distance both have their ups and downs, but moving long-distance generally has more challenges due to distance and cost. However, don't worry; in this article, I'll provide you with the most relevant and essential ideas and suggestions to make your move as simple as possible. Do have a look at Long Distance Moving Washington
so let's first understand what is local moving and long distance moving
local moving
a local move is between 50-100 miles within the state.
long-distance move
You can classify a move as long distance if it is more than 400 miles or out of your state
So now we understand the meaning, let's get into the differences, difficulties, tips, and tricks.
difference between local and long-distance moving
| | |
| --- | --- |
|       LOCAL |      LONG-DISTANCE |
| its comparatively easier to plan | it takes days to plan |
| can be completed in a day | it takes days or even weeks to complete depending on how far you're going. |
| It's easier for children and pets because it's a short distance . | children and pets find it difficult. |
| pricing is different, local is comparatively cheaper. | it's costly because its long distance and takes more fuel and energy |
| You can focus on packing and safety only because you already know the place. | It is not sufficient to only concentrate on safely and meticulously packing your belongings; you must also concentrate on the journey itself. |
| Legal is not required as you're moving in the state. | Legal paperwork and They must be insured properly and possess a license from the Federal Motor Carrier Safety Administration.is required for movers. |
moving locally
Moving within the state is a local move but it had classifications like intrastate move which means that moving longer than 100 miles but in-state is considerably commonly seen in bigger states like Florida, Texas, or California.
crossing the state is considered a long-distance move even if it's a couple of blocks away so it's not about the distance in this case but rather the state line.
However, the cost structure is what distinguishes a local relocation from a long-distance move the most. Local moves are often charged hourly with an additional fee for the movers' fuel consumption.
tips for a local move
always keep your new home ready before moving day because it saves time, energy, cost, and storage space.
keep your new home painted, demolished, and cleaned so the setting will be easier.
If you own a pet, keep your pet house ready for them so that they won't feel stressed.
Get assistance from friends and family because one of the best things about a local relocation is that you won't be doing it alone.
Keep children and pets away for the day because they can be overbearing and often find it difficult to move because they are unable to process change.
Prepare your itinerary and moving date in advance to reduce stress before you move.
Long distance move
A long distance move is based on the moving company and how far is the place but generally You can classify a move as long distance if it is more than 400 miles or out of your state.
tips for long-distance move
Updating vital paperwork is necessary before moving. This includes updating your driver's license, address, and many other important documents.
label your boxes with suitable names and with your family name.
always check before you move or transport it to the movers.
Use sturdy, long-lasting boxes when packing for a distance.
Before moving Determine the location of everything in your new house.
cross-country move
Some services offer cross-country moving, such as Elite, which is regarded as the greatest service and is highly recommended by many people. They also offer exceptional customer service.
Let's start moving…….