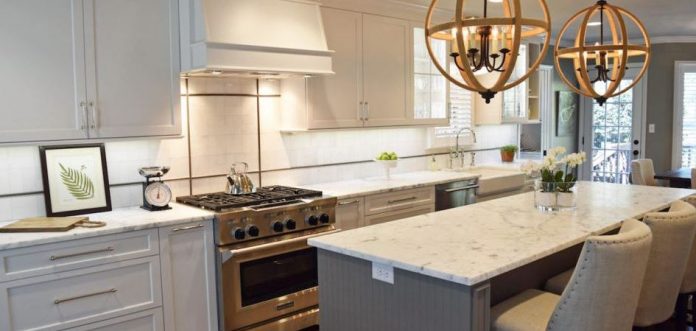 Whether you want to update your home for resale, remodel an older house, or make your dream kitchen a reality, a professional kitchen designer can help you achieve your goals. Kitchen renovations are expensive and you want to spend your money wisely. Here's why you should hire a kitchen designer for your kitchen design centerville oh:
Ensure a Functional Workflow
A kitchen designer can professionally create a functional kitchen design. They know how to turn unique spaces into any homeowners' dream. 
Add Value to your Home
If you are planning to sell your home and renovate it to get top dollar, a Nouvelle Cuisine kitchen renovation expert can help you get the most bang for your buck.  The professional knows what buyers today are looking for and are up-to-date on the latest design trends and technologies. They can make your home stand out from the rest of the neighborhood.
Save Money and Time
When you renovate your kitchen, you don't want to watch over the crew to make sure they do the job right. Renovations take weeks to complete. A kitchen designer can manage the project for you. They will handle raw material acquisition, old structure removal, and new structure setup. You can save both money and time when you hire their services.
Take Care of All the Necessary Permits
Any construction on a residential property requires permits to start work. Kitchen design professionals have terms with the authorities to get your paperwork done faster than the normal speed. They know exactly who to contact and what paperwork must be submitted. Also, their experience and knowledge of the process help them get the approvals your renovation project needs in no time. 
Work with Your Best Interest in Mind
Professional kitchen designers make sure you get the best products and materials for your investment. They will help you sort through your ideas and create the best plan and execution base on expert information and informed decisions. They can guide you through all your options and make the entire process less stressful.
If you are looking to have the kitchen of your dream, a professional kitchen designer can help you make it a reality. They have the technology that lets you see your kitchen design before it is implemented. They can offer 3D renderings and professional drawings. By having the design laid out in front of you, you can be sure your vision is still your dream when it comes out on paper.