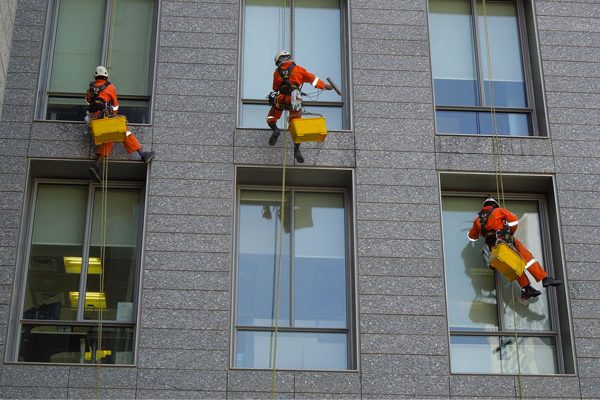 Cleaning the Facade is essential for maintaining a building's good looks. Moreover, glass and building cleaners face a difficult challenge when cleaning multi-story buildings at great heights because they must adhere to strict safety regulations. The amount of cleaning effort needed to achieve the desired appearance is dependent on the setting, purpose, and geographic and atmospheric conditions of the building. Commercial buildings, such as offices, theatres, and shopping districts, are often required to be cleaner than industrial or less public buildings.
Why Do You Need a Clean Facade in Singapore
Refurbishing and restoring a building's facade is a difficult task. Timelines and budgets are notoriously difficult to stick around. It is frequently attributable to a lack of expertise and the bewildering variety of solutions available. Access, material containment, safety, potential harm, and choosing the appropriate process for the building are all vital factors to consider in facade cleaning.
What is a Professional Facade Cleaning?
Facade Cleaning is a difficult task that requires the help of a specialist. You can be confident of a well-done job if you hire experts. You'll have access to outstanding as well as convenient cleaning services. Here are a few reasons why it's a good idea to opt for competent façade cleaning services.
Quality Assurance
Cleaning techniques depend on the material composition of the facade. Professionals utilize the cleaning agents and tools appropriate for the structure. They have completed the preparation and training required to practice their craft. They're also informed about new cleaning agents and other industry trends.
Budget Savings
Hiring a company would save you a lot of money in the long run. The majority of companies will give the estimated cost and project completion timeline before starting the job. This will help you to skip any last-minute meetings. Comparing various service providers will help you find a company that provides reasonable prices and a cleaning schedule that fits your company's needs.
Competent Staffs
Professional façade repair company employees are courteous and well-behaved. They look for staff with good character and a positive attitude so that their clients don't have to deal with unruly workers. Since their staff is well-trained and ethical, you won't have to worry about engaging with dishonest people.
B2S Specialist Company is among the leading rope access Singapore platforms. It is a one-stop shop for industrial and residential customers, offering contract and specialty services varieties. The team provides a straightforward, truthful, and high-quality service and has an established track record with clients. Safety inspections, structural repairs, and building maintenance at heights or in areas with limited access are their services. Their highly qualified Singapore rope access technicians and associated equipment will provide you with a more efficient way of achieving a secure job outcome.