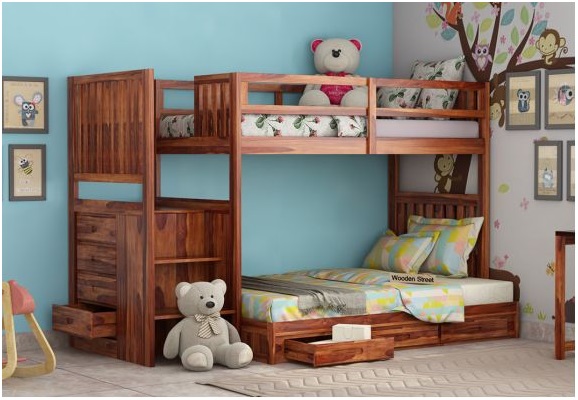 A dream of all computer game enthusiasts or console gamers is their own room in which everything is tailored to their personal needs: comfortable seating for hours of gaming, the right technology and, above all, an appealing look. Such a gaming room can be set up by yourself in a few simple steps – first provide the right basis with a desk, optionally a television and a suitable seat. Then arrange your gaming equipment, hide annoying cables and then ensure the perfect gaming experience with extraordinary lighting, accessories and decoration.
Streaming equipment is needed
It's very much needed to have streaming equipment included in the gaming room. When the kind (or even teenagers) love playing, they would start streaming on Twitch or even on YouTube. So, it's important to have everything ready for the Twitch streaming. You can also buy viewers for Twitch channel for your children, they will appreciate the help for their gaming career.
Big decision to make
The first decision you should make when setting up your gaming room is this: do you prefer to play on the PC or on the console – or on both? Accordingly, you should choose the right furniture for your gaming room, because it forms the basic equipment.
Console gamers need two things in particular: a large TV or projector and a comfortable seat that allows hours of gaming. A sideboard not only offers the possibility to bring your TV to the right height, but also has enough space to accommodate several consoles and hide cables. As far as seating is concerned, you can either make yourself comfortable on the sofa, or you can opt for a beanbag or even a gaming chair. These are mostly ergonomic shaped and enable a gaming experience without back pain.
The heart of any PC gamer's room is the gaming table. This should not only be stable, but also offer enough space for one or more screens, keyboard and mouse. Special gaming tables also offer good cable management and the option of storing your PC to save space. Instead of buying a gaming table, you can also use a normal desk that suits your needs and taste. Then there is the right gaming chair: There are ergonomically shaped models that protect your back during longer sessions and come in your favorite colors. In addition, they are nice and stable, so that they can withstand any outbursts of anger. A normal office chair – maybe in plain black – will of course also fit into your gaming room.
In addition to the right furniture for your gaming room, if you prefer a PC, you should also decide how you will set up your desk: Do you prefer it to be simple and reduced or decorated with objects that give it personality? In order to have a picture that is as uniform as possible, you should also choose the same color for your monitor, PC, mouse, keyboard and mouse pad. You can also think about the arrangement of your setup – a symmetrical arrangement of the screen and speakers, for example, has a harmonious effect on our eyes, but an asymmetrical arrangement can also have its appeal.