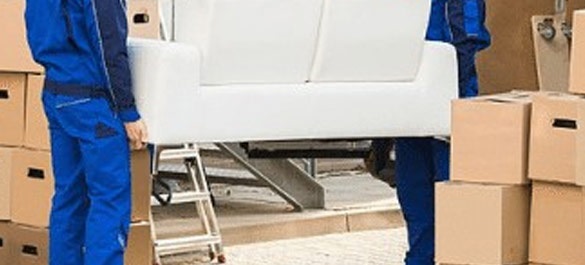 At times one thinks of moving from one place to another. Especially to those places which have opportunities and one would always want to go in such places. So, when one wants to move to a different place then there are many things which need to be done. In this time there are many measures which one needs to take while moving to some other place. If one is moving to Australia? Discover the customs and quarantine clearance requirements before you move. One needs to be cautious in moving from a place to another.
For moving to Australia at this time need a lot of things which one need to do for going to any place the same as in Australia. But with every place, there are different things which one needs to do and this could be best told by the professionals.
Clearance from custom – While moving to Australia there are many things which one needs to carry along. Some of the things are allowed by the Australian custom while many of them are not. For this one need to take the help of professionals so that at the last moment one does not get into any trouble or issues. Like the household goods can be imported free from the duty but these good should be only taken for the personal use and no for the sale, exchange, gift or any of the commercial purpose.
Some of the articles are restricted and are not at all allowed to take in Australia even with the fees or charges.
The articles are manufactured from wildlife but some of them are allowed.
Medicine is not allowed to take of any kind without a prescription for it.
Any material which is related to the pornography of a child, material that depicts bestiality, any instrument which could be used in the crime or creating violence, any drug which could be misused, and various other things.
Weapons of any kind are not at all allowed.
Procedures for Quarantine – A lot of things are being cared for these days before anyone enters Australia. All this control is being taken for not letting the insects, diseases, pests and other ailment spreading virus could not enter the area. For this, the entire list is being screened by the quarantine service for deciding whether the products can be released instantly or needs to be examined.
There are some of the things which are being inspected these days are –
Any kind of food items as there are huge chances that it might get spoilt and could cause disease.
Any type of products made from animals like meat, dairy products, feathers, eggs, ivory, bone, and many others.
All the equipment which is used with plants and animals such as equipment for farming the fish, equipment for gardening, pet bedding, and products related to veterinary.
Some of the other items are also inspected like bicycles, vacuum cleaners, studded footwear, sports equipment, barbeques, and many others.
Need declaration – There are some of the items which need to be declared otherwise it could cause problems
Alcohol, cigars, cigarettes, or tobacco should be informed before taking it.
Goods which are there for commercial use or any new goods taking.
Goods which are being carried on some other person's behalf.
It is utmost necessary to take care of these things otherwise it will be problematic to move to Australia as there could be some fees or charges being applied.