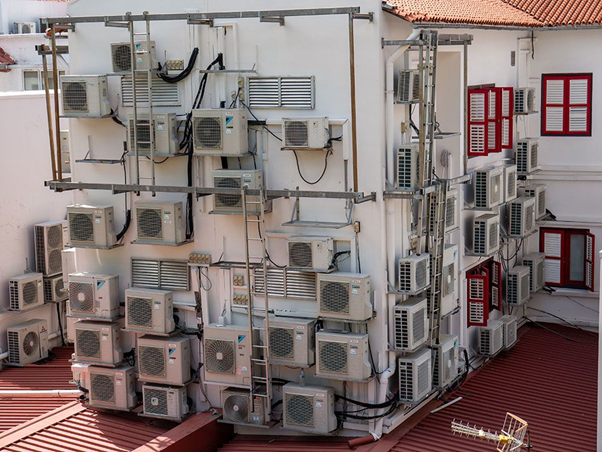 Singapore is a country surrounded by sea and hence the climate here remains hot and humid for most part of the year. Therefore, every house and office need an air-conditioner to maintain the comfort level. To make sure that your air-conditioner remains in perfect condition, it is necessary that they must be regularly serviced.
Often people tend to be a little complacent with servicing when they find the air-conditioner is running smoothly and tend to ignore the routine servicing at times. Also, few people go for servicing only when the unit may either be malfunctioning or it is completely down.
They fail to realize that these air-conditioners need regular servicing from time to time and may develop a complex problem if the regular servicing is totally ignored. Ultimately a situation may arrive when you will be compelled to replace your air-conditioner with a new unit.
Also, a few people service their aircon in a DIY way. One can, however, clean the filter or replace it in a DIY way however, for any regular servicing or a complex problem you may need the services of any professionals.
LK Brothers Aircon Engineering in Singapore can offer you aircon installation services and also any other repair and maintenance services that you may require from time to time. This company has a good reputation of providing a good quality of service at an affordable cost.
At times, you may also take a hard decision to change your air-conditioner too. Particularly if your air-conditioner becomes too old and if it breaks down too often then you have got no other option than replacing the unit.
Let us, therefore, discuss in this post what are the signs you must look for to make the decision of replacing your air-conditioner.
The air-conditioner is more than ten years old
Most air-conditioners can survive for 12 to 15 years depending upon how you maintain them. If it is already more than 10 years old then you must observe its working closely and make a decision of changing.
Your aircon frequently breaks down
If your AC frequently needs servicing due to some problem then it is better to replace it.
Your electricity bill is abnormally high
If your electricity bill is abnormally high then your aircon may be the culprit. Seek advice from an HVAC expert and if needed replace the unit.
Your AC uses certain Freon that is not available on the market
A certain grade of Freon needed for the compressor is not available these days. If your AC needs that then perhaps it is better to replace the unit.
Your AC is not effectively cooling
If it fails to cool even after servicing then consider its replacement.
Your AC takes a too long time to cool
If it is taking an unduly long time to cool the room then perhaps its effective life is over and it is time to change it.
Your AC is giving strange emission
While running your AC, if you find strange noise and different emissions then it is better to replace the unit.
In consistence temperature
If the AC fails to maintain the proper temperature and is quite inconsistent to maintain the set temperature then you may consider its replacement.
Your repair bill is very high
If you have to repair more often and you get a fat repair bill then it is better to replace the unit.
The humidity in the room increased despite AC
If even after running your AC unit you find the humidity level in the room is too high then go for a certain new air-conditioner.
Your AC unit has become obsolete or outdated
If your AC unit is outdated and its parts are no longer available in the market then better change it with a new model.
Changing the AC unit may need an additional expense, which may offset your budget, however, you will be forced to do if the hot season is unbearable for you. Often the reason for the early need for changing the AC unit is, not doing regular maintenance. Therefore, you must not be complacent with your AC unit and get it timely serviced as needed.