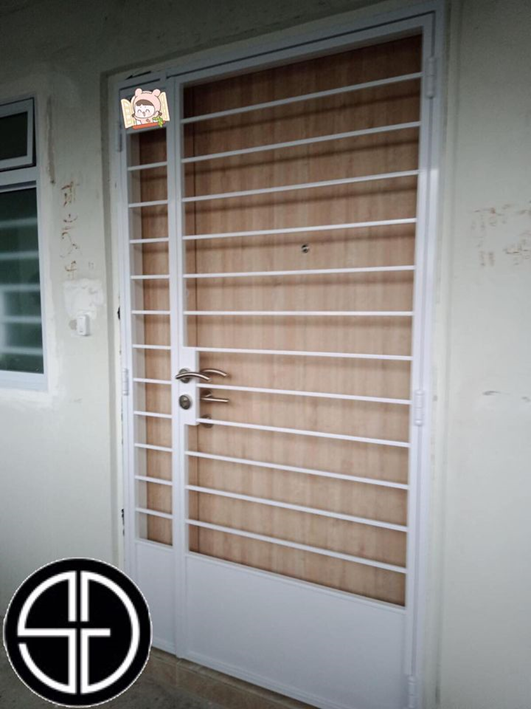 You cannot just rely on ordinary wooden doors to safeguard your home or workplace and its people from the hazards of a fire. Ordinary residential and commercial doors and windows in Singapore are often made of plastic, wood, or other light kind of materials, and cannot survive intense heat in the fire event.
To get protection from fire, you will need doors that are made of specific materials, which can endure high heat. This is where fire-resistant doors come into play.
The primary goal of fireproof doors will be to prevent or slow the fire spread, smoke, and gases in a specific area of a building. Such doors are built out of a variety of fire-resistant materials, including wood, metal, glass, steel, vermiculite, and gypsum, which are frequently blended. You can buy quality fire rated door from trusted suppliers such as SG Doors that is the most trusted door supplier available in Singapore.
Depending on the door quality and other secondary factors, a fire-rated door may withstand a fire for 20 to 90 minutes on average. Aside from stopping any fire to spread, what they essentially do is allow inhabitants to safely exit the building.
A variety of components and materials are used to create fire-rated doors. Different materials can play different functions, but having a good combination is critical for success.
Materials used for the core
Steel is a popular and durable material for fire doors. Steel is a certain non-combustible substance that will not contribute to the spread of a fire. Often steel and other metallic doors are less expensive and have a greater security rating than wood doors.
Although most people would not think of wood as a fire-resistant material, it is used in many fire-rated doors. These doors are usually filled with a more durable filler, such as gypsum. Gypsum can also be used to fill hollow steel doors.
For enhanced fire protection and to meet hygienic requirements, vermiculite and other aluminium or metal panels are added to wooden doors. When used as a certain exterior door, protection panels make your fire-rated door much more weather resistant.
If you prefer a more natural appearance but do not prefer to use a wood door, a wood veneer can be the best option. A thin wooden panel that is applied to the exterior of the doors is known as a wood veneer. It is just like wood that is sanded, stained, and also treated in several ways to suit any design.
How any fire-rated door can help during a fire?
Fire-resistant doors can assist delay or stopping the smoke and fire spread. These doors are built of flammable materials and will burn through during the fire. They will, however, withstand heat and flame penetration to slow down the fire for some time.
They also give you more time to get out of the fireplace by confining the smoke and fire. A majority of people are focused on the aspect of fire, and also, they recognise the importance of reducing any smoke inhalation. The majority of people who die in home fires, on the other hand, perish from smoke inhalation.
While firefighters try to put out the fire, fire-rated doors may also aid to protect the property and personal belongings.
Advantages
During any kind of fire emergency, these fire-rated doors will help to speed up and also provide a safe exit to people.

Always they will minimize any damage caused to the property.

Also, they can help protect against any spreading of the fire, containing it to a certain place along with its smoke and other toxic gases emitted.

All fire-rated doors will be naturally robust and durable. This will make sure that your commercial property or home will be secured from fire and also from any potential thieves and other threats.
Why should you use a certified and tested fire door?
A reputable fire door manufacturer may provide you with a variety of fire doors with fire ratings ranging from 30 minutes to two hours. It will be safer to utilise tested items, and fire-rated doors purchased from licenced vendors with valid certification are essential.
Overall, fire doors can be a secure and effective technique to ensure a building's safety. Fire doors can assist in compartmentalising a building, keep smoke and flames from spreading, and safeguard egress routes, allowing for a safe exit.