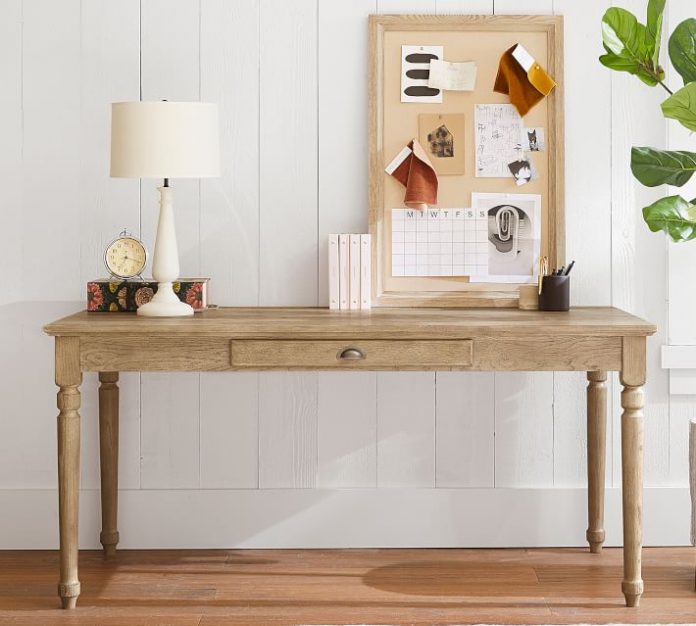 The COVID-19 pandemic has changed our relationship with work. Many of us are still working for home, and from what it looks like, we may have to stick to this kind of arrangement for a while. Having a dedicated space for work at home is critical to productivity, and you have to invest in the right writing desk for that. In Canada, websites like Mobilart Décor bring a wide range of writing & executive desks for those with specific needs. In this post, we are sharing more on what you need to know about buying one.
Surface area. Some people like their writing desks to double up as a laptop table and area to do other tasks. Consider the function first and decide on the surface area of the desk. A large tabletop may be more useful in the long run, but if you prefer to use the desk for writing alone, you can go easy on the size. At the least, you should be able to place your wrist and elbow comfortably. 

Height and width. The height range of writing desks is usually very standard, and you have to consider what works best for your height. We also suggest that you take the measurements of the space available and decide on whether the selected table would clutter the room. Do not go for a table that's too huge for your space. 

Consider storage. Many of us underestimate the need for storage while buying writing & executive desks. More than just about having some extra space, it has a lot to do with keeping clutter out of sight. A few extra drawers wouldn't hurt, as long as it doesn't make the writing desk appear bulky. 

Think of display. Some writers prefer to have a few things on display, which is often to inspire them or make the area look more appealing as they create magic with words. Consider if you need to have extra space vertically for things on display and take a call on the design accordingly. Then there are writers who prefer to work in an exclusive setttings reminiscent of an era gone by. For those, an antique writing desk is the preferred choice. A good place to search for premium quality antique writing desk is antiquesworld.co.uk offering a huge variety of such items.


Find the latest trends. Minimalism is the way to go for contemporary writing desks, but buyers are also often interested in vintage and traditional styles, which are currently in vogue. When you look for a desk, consider how it would work with the rest of your room's décor. You can either go for a matching style, or choose something in contrast. 
Shortlist a few writing desks now!