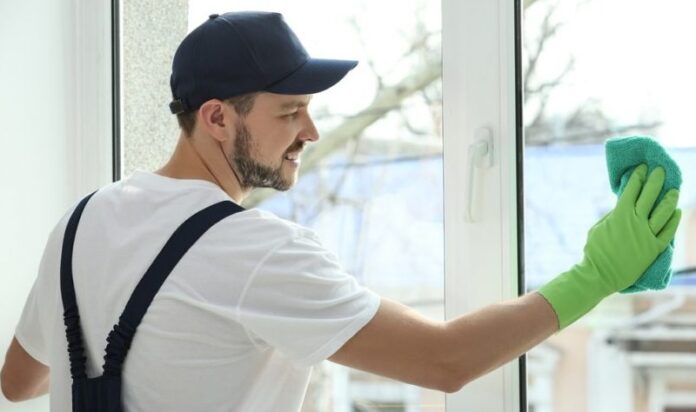 Hiring a Professional Window Cleaning Service offers numerous benefits to home and business owners. These benefits include saving time, money and energy.
When you hire a professional, they come with all the necessary cleaning supplies and equipment to do the job efficiently and safely. They will also use the proper techniques and cleaning solutions for your windows.
Saves You Time
Hiring a professional window cleaning service is one of the best things you can do to ensure your windows look beautiful and function correctly. These services will remove grime and dirt buildup from the surfaces of your windows, resulting in sparkling clean results.
The pros of window cleaning will also be able to see potential problems you may miss. For example, they can take note of bee and hornet nests behind your shutters or ladybug colonies in your window channels.
Similarly, they can check your tracks and sills for water buildup or dirt blocking the windows' opening. This not only helps your windows open easily, but it can also prevent the glass panes from cracking.
When you hire a professional, they are more likely to be able to get the job done quickly and safely. This saves you the time of trying to climb a ladder or risking injuries by using a cleaning solution that can pose a hazard to you.
Saves You Money
Keeping your windows clean is essential for many reasons. Not only does it look good and improve your property's curb appeal, but it also helps to keep the air in your home or office cleaner, increasing heating and cooling efficiency.
Hiring a professional window cleaning service is also an excellent way to save money. When you hire a company, they will bring all the tools and cleaning solutions needed to perform the job well.
A professional will also have the proper safety equipment and training to do the job safely. This ensures you don't risk injury or damage to your windows and other parts of your home or business.
In addition, they can also help you identify issues with your windows that might be costing you money in the long run. They can alert you to things like clogged channels, painted sashes, and other problems that could pose a hazard in the future.
Saves You Energy
Having your windows professionally cleaned can help you save energy over time. This is because cleaner windows allow more natural light into your home or business.
Professional window cleaning companies often use chemical solutions and cleaners to ensure your windows are properly cleaned and look their best. For example, they will use different cleaning products on tinted windows or stained glass for the best results.
This also extends the life of your windows and prevents them from becoming scratched or damaged.
Another great benefit of hiring a professional window cleaning service is that they can inspect your windows and discover any problems. This can help you avoid extensive repairs in the future and keep your home or business looking its best.
It's important to note that professional window cleaners have the proper training and equipment to ensure they are safe when cleaning windows. This can save you money and stress in the long run.
Saves You Pain
Whether cleaning home or business windows, hiring a professional service is brilliant. The pros have the equipment, training, and experience to ensure your windows are streak-free and spotless. These professionals have other services like commercial pressure washing to complete your commercial cleaning needs.
Besides looking great, cleaning your windows will also remove bugs and other pests from your property. These unwanted guests can be especially problematic when they nest in shutters, screens, or other areas around your home's windows.
When you hire a professional window cleaning service, your house will be free from pests and the mess they leave behind.
When you hire a company to do the job, ensure they're licensed and insured. This will help you avoid liability for any accidents during the cleaning process. Moreover, it would help if you asked about the company's guarantee. It's always good to know that you can return for a refund if the job isn't completed to your satisfaction.