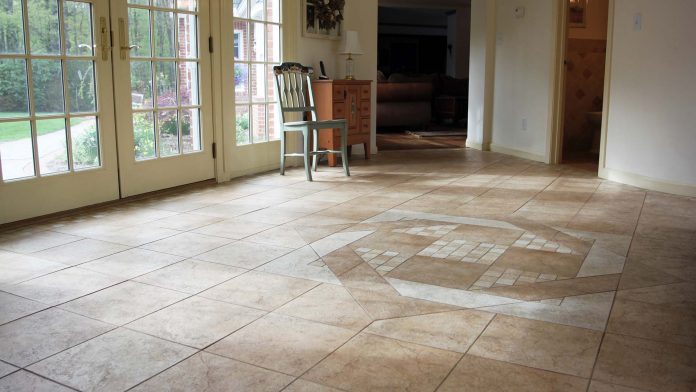 Ceramic tiles are the queenly options that more and more people are preferring for their house. This popularity stems out of the many benefits of these tiles – listed below – that you should once have a look at before you gear up to get them installed in your house. 
Ceramic is Wear and Tear Resistant 
The biggest disappointment of installing tiles on the floor and walls is when they are no longer honed. It gets even more saddening when they lose their sheen and newness within a very short period of time. 
Ceramic, on the other hand, is the one option that actually hones its looks with time. Its color, its texture, its brightness, they retain their brilliance for decades. Some of the reasons that ceramic tiles are so resistant to wear and tear are listed below. They give a real look of Dark Wood Flooring.
They do not develop scratches. It makes them look as new as they were when you installed them first. 

They do not catch stains. Hence, they remain true to their color.

They do not accumulate dirt. All they need is a gentle mop.
Ceramic Offers Stunning Variety
Whether it's the brilliance of colors you want or it's the dynamic designer patterns that you desire, Club Ceramic tiles offer them all. 
Some of the bestselling options that you must have a look at are listed below. 
Designer Tiles

– Austin Brown, Ikara Impara, Pidas Onyx, and Hetis Grey. 

Tiles in Wooden Look

– Cherry Wood, Chary WedgeWood, Palomino Ivory, Pinewood Grey, Elvis Black, and Elvis Grey.  

Outdoor and Patio Tiles

– Hammerstone Nero, Bluestone Natural, and Arezo Charcoal.

Subway Tiles

in Orange, Black, Grey, Ivory, and Blue. 

Ceramic Tiles are Long-Lasting and Economical
You won't have to get your ceramic tiles replaced again and again because they'll easily last for a decade or two. Wondering how? Then have a look at the properties that make these tiles stand the test of time. 
They are moisture and frost resistant. 

They are impact resistant. 

They are fire resistant. 
Now comes the features that make them economical. 
Other than the factor that they're much cheaper than natural stones and wood, these tiles also have the following properties. 
You don't have to redo the entire flooring if one tile cracks. It's so simple to install a ceramic tile that only the damaged piece can be replaced without affecting the surrounding tiles. 

You don't need to buy any special cleaner to maintain them. Simple mopping with water is enough to keep them shining. 
All in all, whether it's longevity that you want, uniqueness, or beauty, ceramic tiles are the perfect inexpensive go-to options that will not disappoint you.