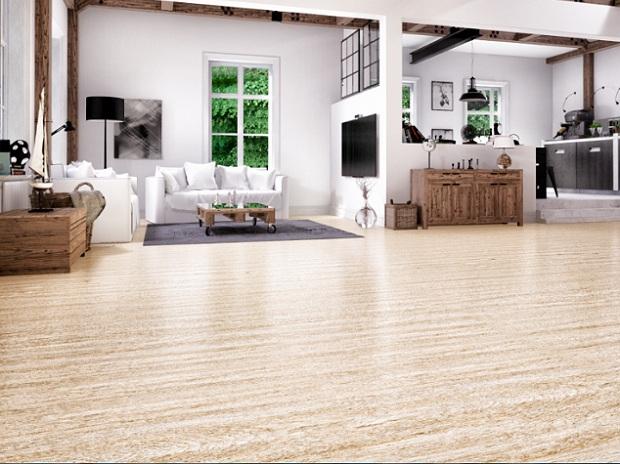 Gone are the days when exquisite tiling options – to create old world charm or contemporary look or any other kind of specific look – were limited to the expensive real stones and actual hardwood and softwood only. Whilst we are not saying that these materials are out of trend, what we are saying is that cheaper have arrived too in the form of ceramic and porcelain. So, if budget has been holding you back from giving your house a stylish makeover, then ceramic tiles are the best options that you have. 
The Reasons Why Ceramic Tiles for Walls and Floor are So Popular 
Ceramic Can Mimic Every Property of Real Stone and Real Wood 
Not just the look but also the strength and durability, ceramic can mimic every property of stones and wood. In fact, since man made, ceramic tiles go a notch further. 
They can be made in textures and shapes and shades and colors that real stones are not available in. 

Wood can catch moisture easily. So, there's always the chance that it can rot and develop fungus and germs if not maintained. But ceramic is made to be 99% waterproof. As a result, it doesn't catch fungus while giving you the rustic feel that wood offers. 
Ceramic is Cheap
One of the reasons that real stones and real wood are expensive is that they are rare – that's also the reason that they are so classy and precious and costly. But availability is not an issue with ceramic. As a result of which it is much cheaper. 
That, though, doesn't mean it is a low quality material in any way. For example, Ceramique au Sommet tiles are the right kinds of high quality tiles since this seller supplies genuine products from the best brands only. 
The Variety of Ceramic Will Stun You
You name the color you want, the size you want, the shape you want, and since man made, they will be customized exactly according to your likes. Some of the best options that you can look at are listed below. 
Polished tiles. 

Unpolished tiles. 

Matte tiles. 

Retro tiles.

Designers tiles. 

Subway tiles. 

3D tiles. 
That said, some other miscellaneous properties and benefits of ceramic tiles are listed below. 
They are easy to install and easier to clean. 

They are scratch resistant. 
All in all, ceramic tiles are the best budget friendly options that can last for more than a decade easily.